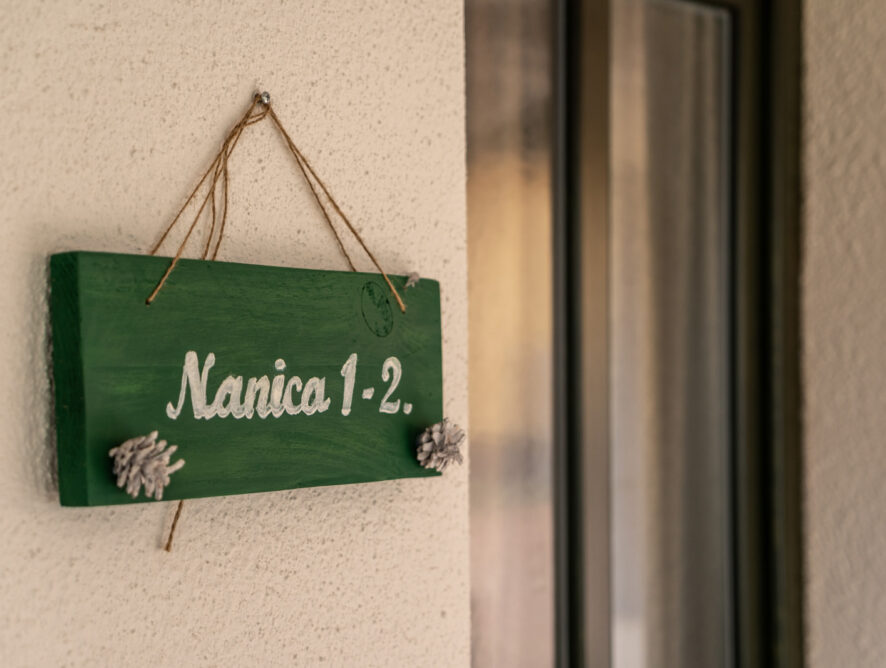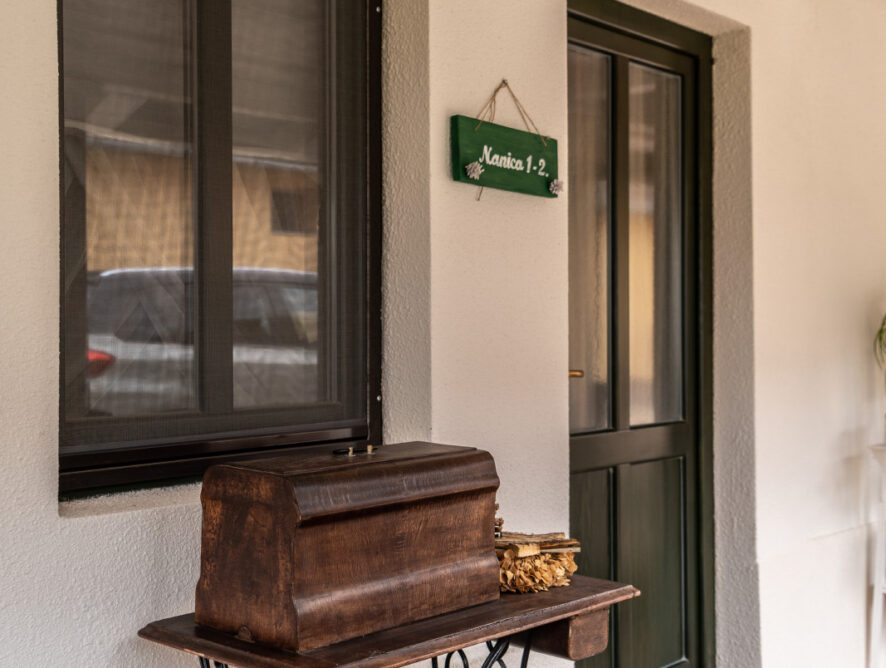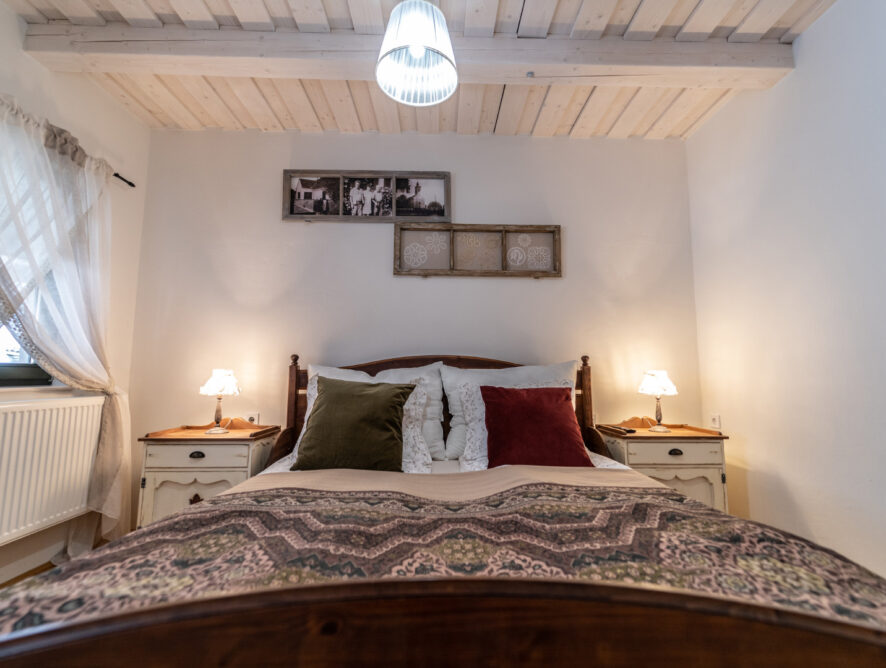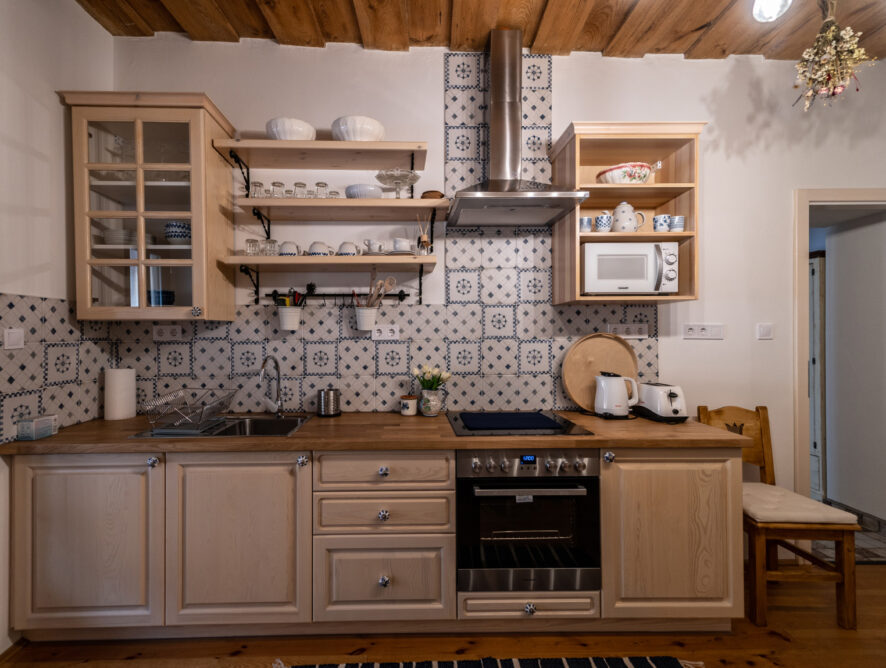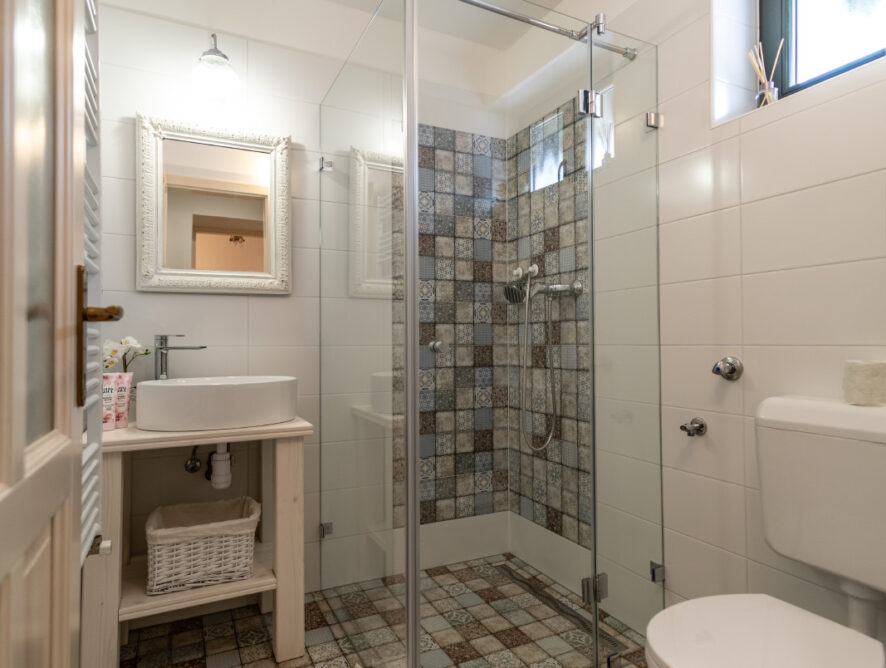 Nanica 1 Apartman
---
From the veranda you reach first our Nanica 1. apartment, that sleeps 2 people comfortably. This room was converted from the "summer kitchen" where we spent most of our time as a child. Apart from this lovely kitchen where our grandma prepared the most amazing sweets and cakes, my favourite places were the attic and the cellar. Just because it was forbidden to go there by ourselves. But when we sneaked into the cellar sometimes my great-great grandad gave us a sip of red wine, saying that it is good for our blood…
We kept the original wooden beams of the ceiling in the room where the cellar was and turned it into a charming well equipped kitchen. It is suitable to prepare breakfast and even main meals.
---
30.000 HUF / apartment / night
---
Nanica 2 Apartman
---
Along the veranda you reach Ninca 2. apartment, that sleeps 2 people confortably.
THIS APARTMENT IS SUITABLE FOR DISABLED PEOPLE.
This apartment was converted from the bedroom of my grandparents, where I spent lots of lovely nights. For some reason, they had the lader behind the bedroom… I still do not understand the logic of that, but at least we had some nice jam and goodies nearby if we got hungary during the night. From the lader we created the disabled shower room.
---
30.000 HUF / apartment / night
---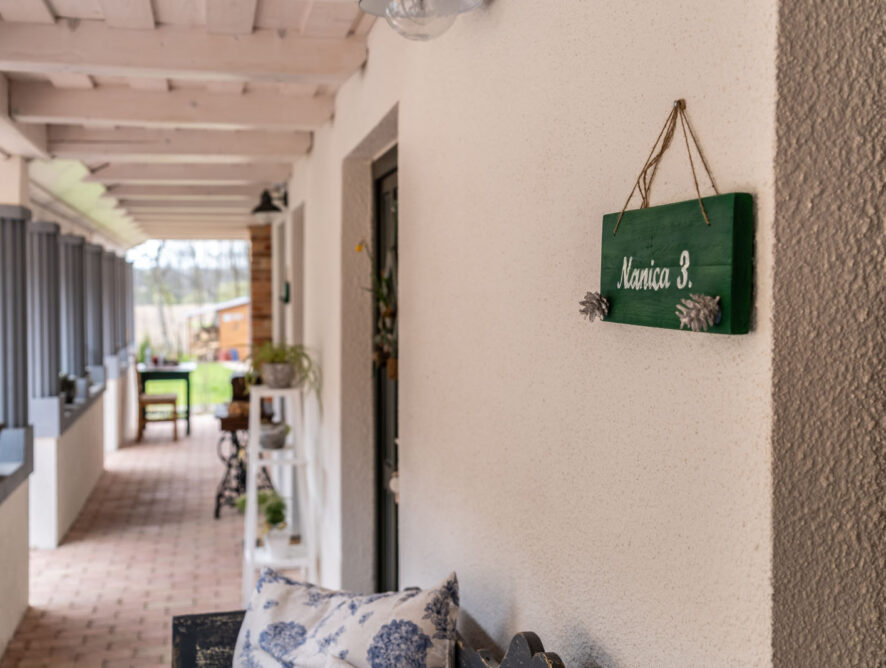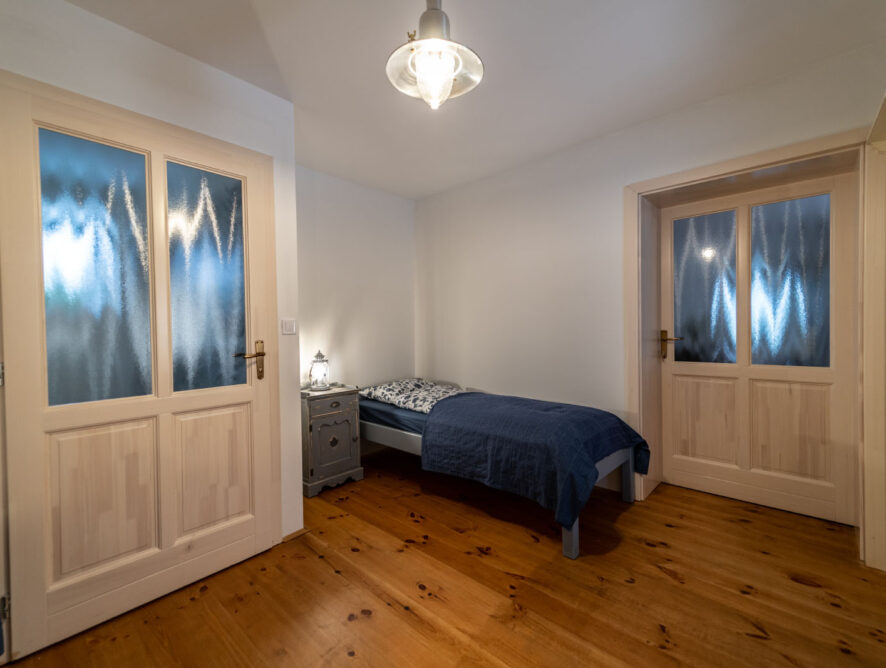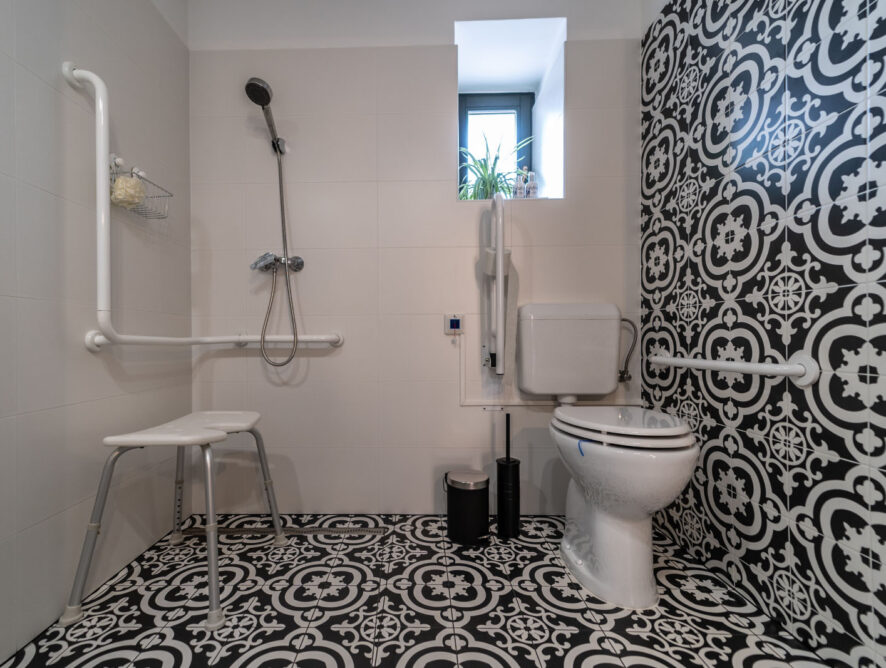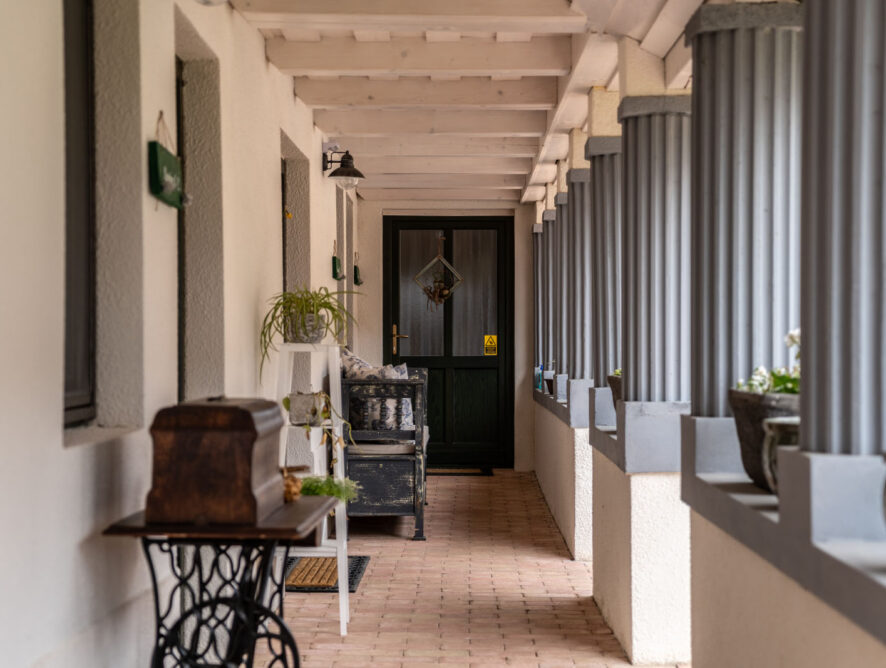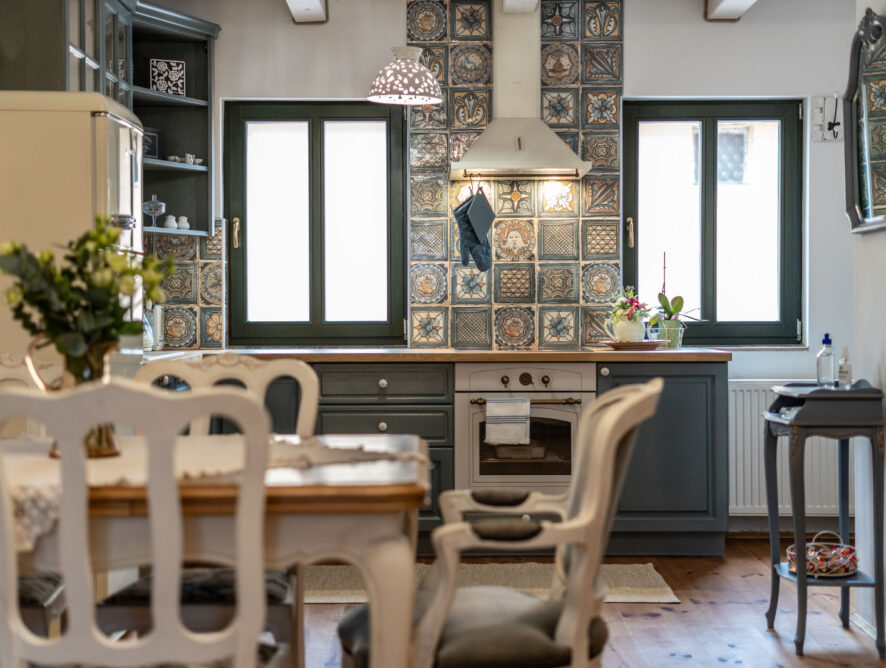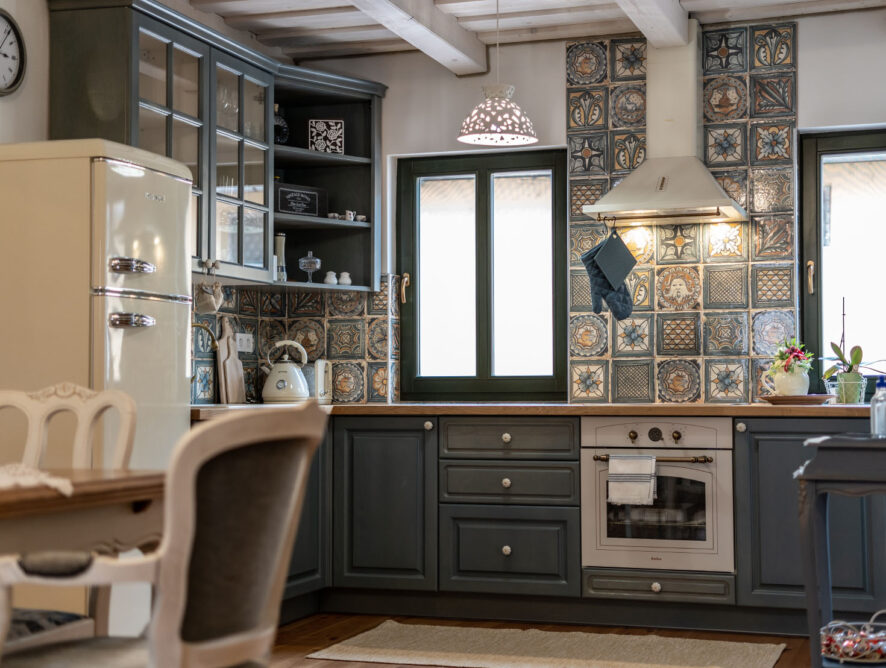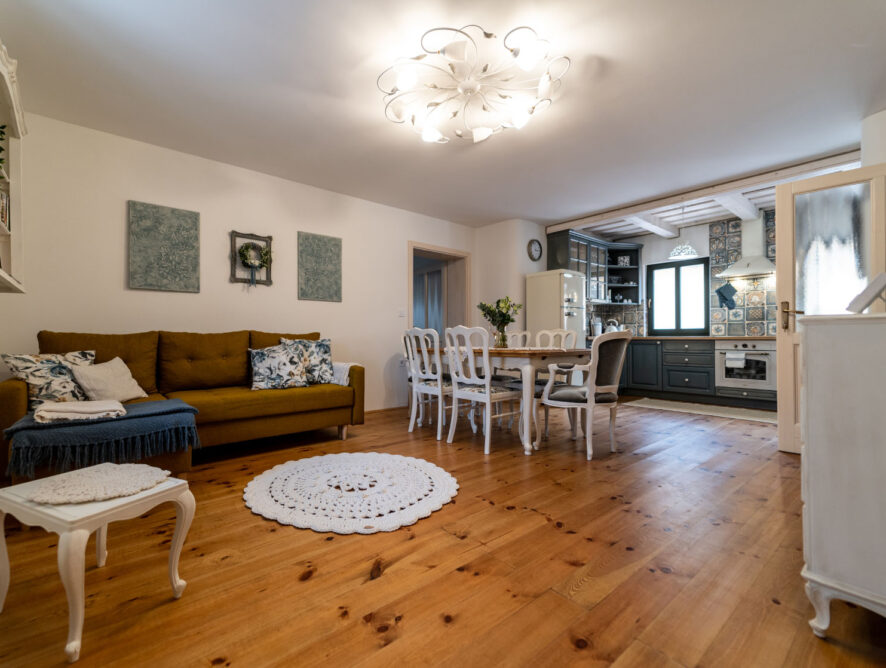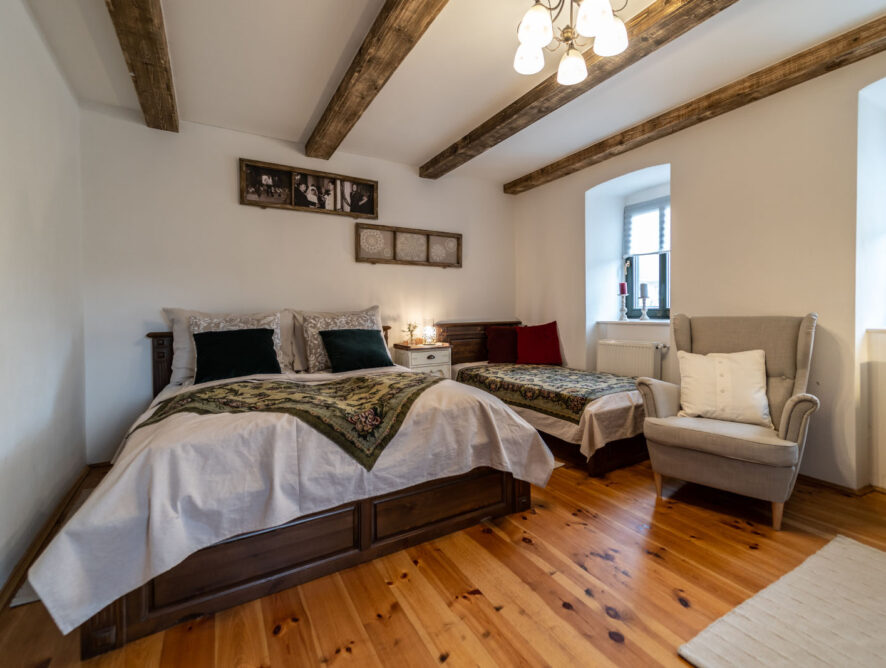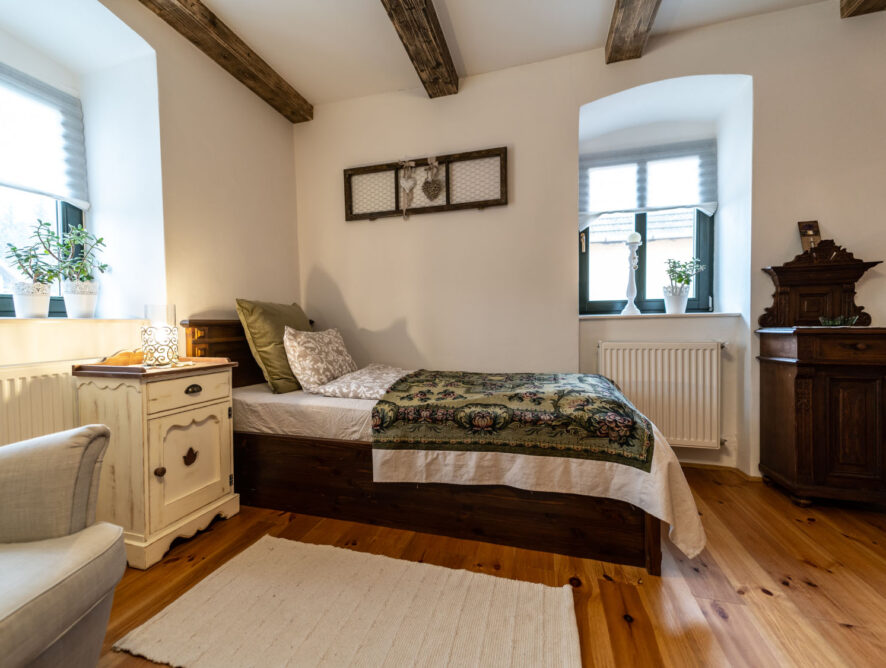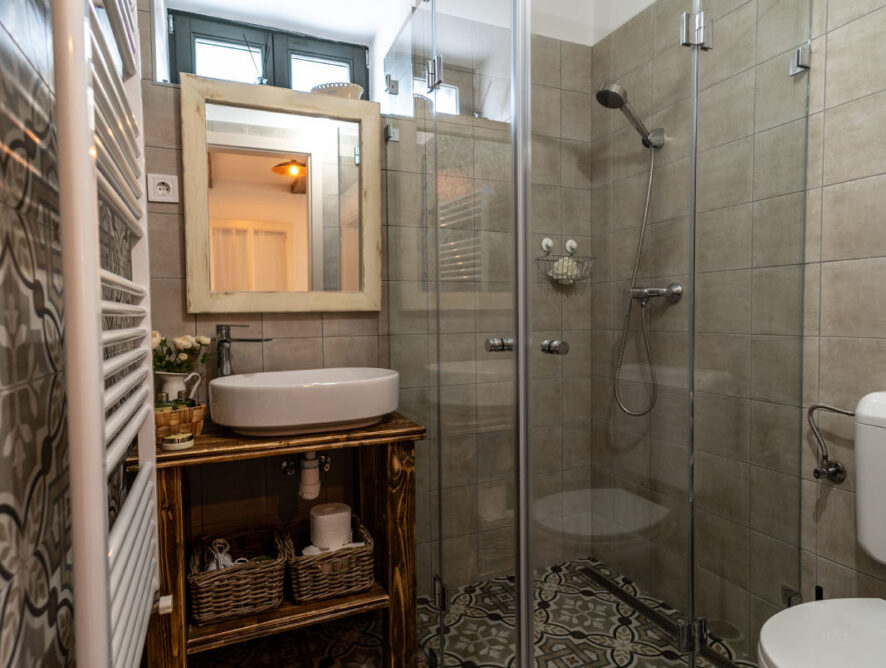 Nanica 3 Apartman
---
At the end of the veranda, you will reach Nanica 3. apartment, that sleeps max. 4 people comfortably, therefore suitable also for families.
This room was the guest bedroom in the times of my grandparents. Although, it was always quite chilly as was hardly ever used, it was my favourite room. I loved the stunning wood crafted bed headers and the dresser with its huge mirror… the charming, old Singer sewing machine was also placed here, that now featuring on the veranda. It was in this room, where my grandma used to collect towels, bedlinen, and all sorts of lovely things that one day, when my sister and I get married, was going to give us… We kept some of it, mainly her beautiful embroidery that you can see in our apartments.
It is also possible to connect this apartment with Nanica 2, which creates a 2-bedroom, double bathroom specious apartment that sleeps max. 6 people.
---
60.000 HUF / apartment / night
---